There is one question, or rather an approach and a mindset in the shape of a question, that will more than any other communicate your ambition and provide you with strategic insight and understanding.
What is the vision? 
What would this look like if it was done ideally right?
We phrase it as "a question" but as mentioned above – it is more like an attitude, an approach, or a whole set of tailored variations of the same question, depending on the circumstances. You are about to execute on a task or a set of tasks, and it "goes without saying" that the more information you have, and the more complete your holistic understanding of the vision is, the more effectively can you operate. And you'll both get there quicker.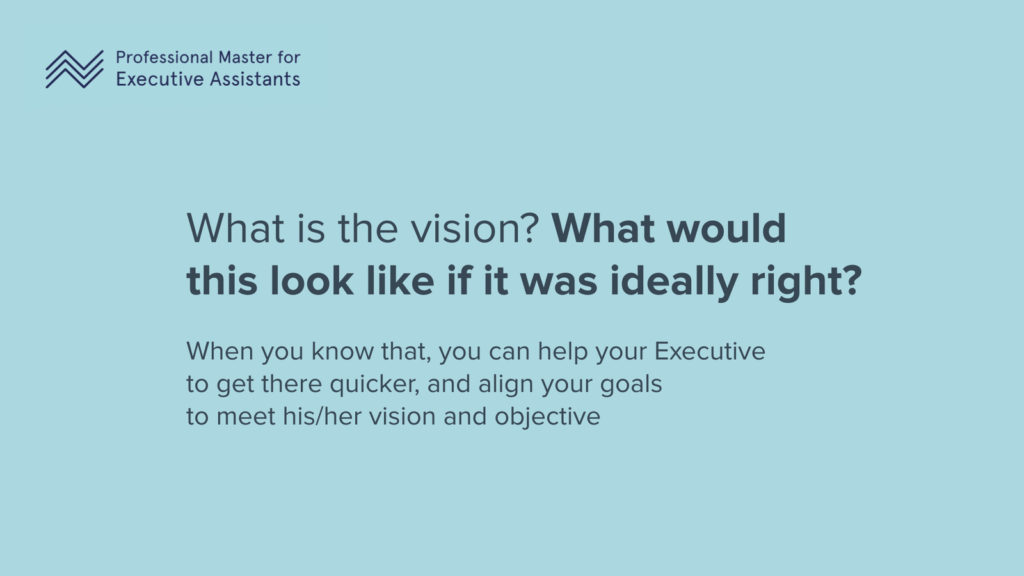 The point is that by asking your executive to elaborate on the vision for a certain task, project or situation, you are elevating your dialogue into being a strategic one. Your reason for asking has got a relevant motive: By acquiring a better understanding of the ideal scenario, you are able to more effectively steer operations in that direction.
By engaging in this dialogue you are incrementally evolving into a strategic thinker, a strategic speaking partner and the external perception of you as such will follow. Challenge yourself and immediately start looking for an opportunity to ask this question to your executive. You will get there, one question at a time.