Welcome to the Professional Master for Executive Assistants online learning program. We are excited to meet you.
The creation of this global program has been (and continues to be) a collaborative effort in between Företagsuniversitetet (The Business University of Sweden), Adam Fidler Academy and IMA – International Management Assistants. Alongside a renowned collection of experts, professors, thought-leaders, industry professionals, and colleagues from around the world.
The Professional Master for Executive Assistants is a digital learning program. This means that you log in and learn whenever you want, from whatever location suitable to you, and from any screen. The program is designed to be experienced in blocks of 6 hours per week, for 10 weeks but we know that no two weeks look the same for an Executive Assistant; as a participant, you, therefore, have full access to all course content for 12 months and you set your own learning schedule.
In video lectures, webinars, podcasts, editorials, interactive learning channels, assessments and manually graded assignments you gain a tangible Professional Master for Executive Assistants certification alongside colleagues from around the world.
Content developers for this program have worked closely with current Executive Assistants, via a reference group of IMA Members and Leaders, to ensure the methods, strategies and practical application taught in this programme is true to the day-to-day best practice of high-performing Executive Assistants.
The curriculum of this program is being continuously developed to remain ever-relevant in its ambition to 'future-proof' your career in a real and practical way. With IMA – International Management Assistants, being a partner of this program, all content developers have enjoyed the benefit of being able to regularly 'reality check' any science, theory, methodology, strategy, editorial angle or similar, against the real day-to-day operations of current Executive Assistants from around the world. Via a reference group of IMA members and leaders.
If you have any questions in regards to this online learning program, if you cannot find what you are looking for, have valuable feedback, think we might have missed something – or just want to say hi – we are right here, at daniel.kjellsson@foretagsuniversitetet.se.
We'll see you on the course!
Background


Företagsuniversitetet has been deeply involved with the role and career development of Executive Assistants on the Swedish market for more than 30 years. The organization has closely followed and helped shape, the rise of the modern Executive Assistant profession. Since 2012, approximately 200 Swedish Executive Assistants have taken part in Företagsuniversitetet's Executive Assistant – Masterclass; a 17-day long Swedish-speaking program focusing on the more advanced aspects of the role. Företagsuniversitetet is also well-known for the annual conference Vidgade Vyer, tailored for Executive Assistant especially, and organized together with IMA Sweden.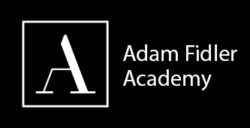 Adam Fidler Academy was founded in 2016 to provide high-quality education and learning for Personal Assistants, Executive Assistants, and Business Support professionals. It is one of a handful of private colleges in the world that specialize in offering formal qualifications and training programs to EAs, PAs, and Business Support Managers.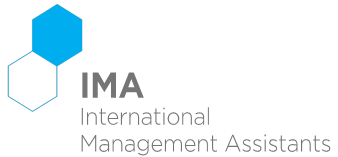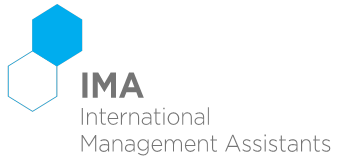 IMA – International Management Assistants, founded in 1974, is a global and high-quality network of management support professionals. Two of the membership organization's main aims are the personal and professional development of its members and the continued evolution of the management support profession. IMA distinguishes itself with an international dimension. Its members have access to a professional network that encompasses a vast range of business cultures, languages and lifestyles, but also provides a place where everyone is on common ground in a safe and proactive environment. IMA is currently being represented in more than 25 countries around the world.